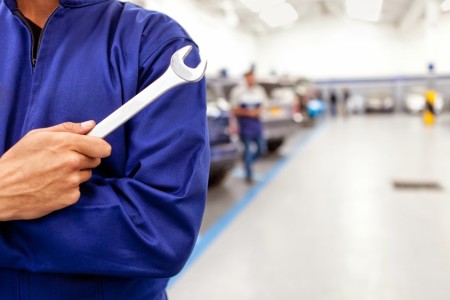 Over the last few decades, the automotive industry has made huge strides in technological innovation. However, errors still occur in vehicle design and manufacturing, forcing manufacturers to recall their products. In 2018 alone, there were a total of 914 recalls affecting 29.3 million vehicles, according to the National Highway Traffic Safety Administration, and most of these didn't make the news.
Any vehicle—including motorcycles, ATVs, and UTVs—that has been issued a recall can get repairs for free from the dealership, especially because some of the defects leading to safety recalls are potentially fatal. Fixing the issue that caused the recall should boost the safety and performance of the affected vehicle. For these reasons, every owner should find out if their vehicle has an open recall. Here are a few tips on how to do this.
Find the Vehicle Identification Number (VIN)
Every vehicle as a unique 17-character vehicle identification number (VIN). The number is available on the driver's door jamb or the driver's side corner of the windshield. The VIN can also be found on the car's registration card or insurance card.
Visit the NHTSA VIN Search Tool
The National Highway Traffic Safety Administration has a vehicle recall database where vehicle owners can check all open recalls using a VIN. It covers vehicle safety recalls in the past 15 calendar years. In addition to major engine components, the recalls include vehicle-related products such as seatbelts, airbags, tires, and other auxiliary equipment.
Visit the Manufacturers' Recall Portals
Most major automakers and motorcycle brands have initiated product recalls over the last two decades. In a bid to assist their customers find help quickly, they have opened recall portals on their websites. Owners can find more detailed information about safety recalls on these platforms. There are also company representatives ready to provide further assistance to the car owners.
Consumer Reports
The Consumer Report website has an online search feature for vehicle safety recalls. Car, motorcycle, and powersport vehicle owners can use the make and model to find out if their vehicle has an open recall. The search returns results about any recalls as well as any further details.
Using a Local Dealer
Local car and bike dealerships deal with most safety recall issues. Owners can find out from the dealers if there's any safety recall affecting their models. They can also schedule recall servicing at these dealerships.
Do you want to confirm if your motorcycle, ATV, or UTV has a recall? If you are in Cement City, MI or the surrounding areas, Town & Country Sports Center can help. We are dedicated to maintaining and servicing your vehicle, and we have years of experience. If you're concerned that your vehicle has a recall or you need service on your vehicle, contact us today.